Learn more about the faculty members who will be leading Arrive Ready programming this summer. You can also connect with Arrive Ready faculty members during an upcoming virtual drop-in for incoming Arts & Science students!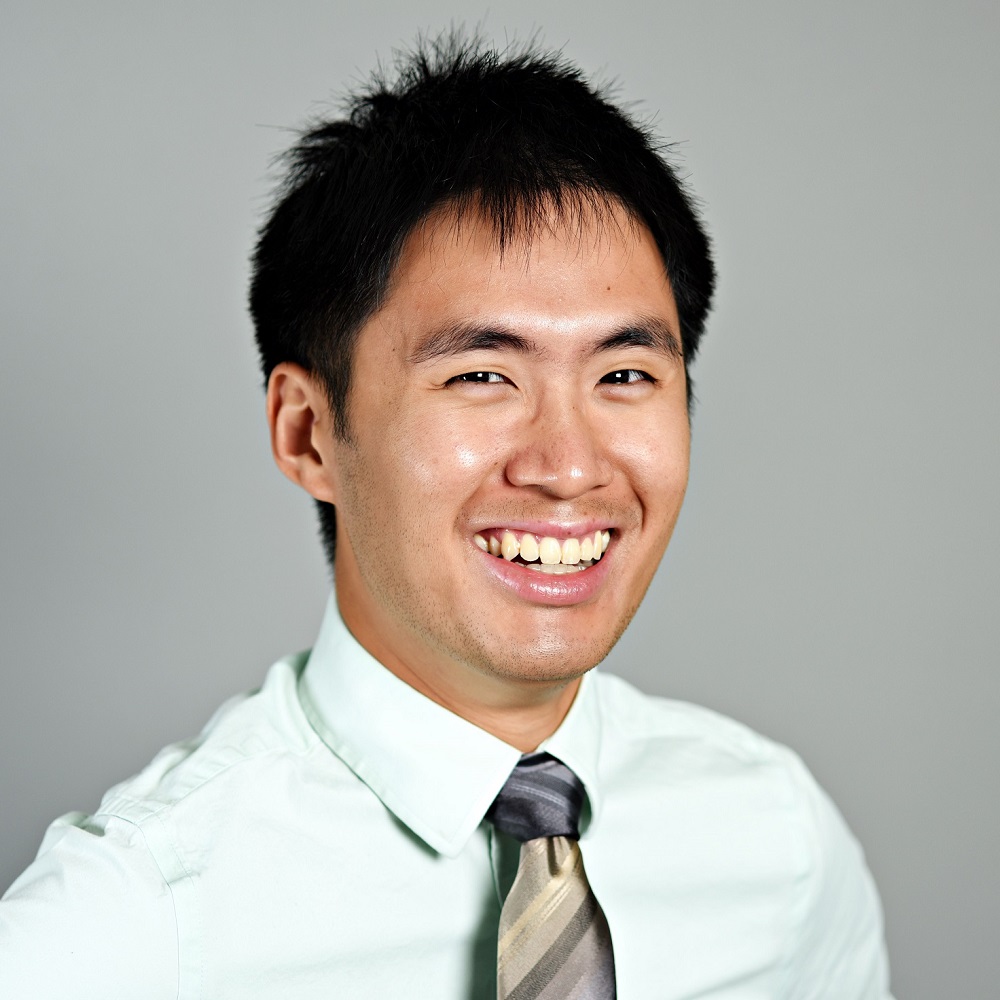 David Liu, Arrive Ready to Study Computer Science
Welcome! I've been teaching computer science at U of T for the past eight years and I'm always delighted to discover how every new group of students brings their own unique energies, personalities and experiences. In addition to teaching CSC110/CSC111, I'll be our department's CMP1 Faculty Advisor, meaning I'll be available to chat throughout the year about your entire first-year experience, and not just academics.
Learn more about Professor Liu

Favourite thing about teaching: Watching my students learn and grow and getting to participate in that journey with them!

Top tip for new students: Be open to new experiences and opportunities, especially when it comes to meeting new people. Be kind to others and to yourself.

Favourite thing about U of T: The breadth and depth of opportunities available both inside and outside the classroom. Enjoy Toronto!

Outside the classroom: I enjoy playing the piano, board games, watching Attack on Titan reaction videos and not cutting my own hair.
Alexander Koo, Arrive Ready to Study Humanities
I've been a professor for six years but have been teaching in one form or another for the entirety of my adult life. From tutoring high school students, to coaching ultimate, and to teaching philosophy at U of T, teaching is what I love to do.
Learn more about Professor Koo

Currently I teach some of the introductory survey courses in philosophy, a second-year course in symbolic logic, and some upper year courses in philosophy of mathematics and philosophy of science.

Favourite thing about teaching: Nothing beats watching students have those "aha" moments where something really clicks for them that they didn't see earlier. Philosophy is about expanding one's beliefs, sharpening critical reasoning skills, and making connections that aren't always readily apparent. By far, my favourite thing is witnessing students achieve breakthroughs that can change the way they see the world.

What can students expect from Arrive Ready to Study Humanities: My module is an accurate glimpse into my lecture style for first-year courses. You'll see that I cover a lot of material and move at an aggressive pace, but it's important to know that in my classes I never expect students to know and understand everything that I talk about. Lectures are supposed to be interesting and draw from all sorts of sources of information — not just from the readings. As such, furiously taking notes on everything I say isn't the best way to learn. The best way is to be mentally engaged, to think about the content and how it relates to you, and to be an active participant with the content even if you're not engaging with me directly. To that end, I often provide targeted lecture questions or skeletal notes to help you focus on the things that matter and to ease the pressure of taking notes.

Top tip for new students: Take at least one course early on in your undergraduate career that is on a topic that you know nothing about. Take it because you've heard that it's supposed to be a great class or because it's taught by a fantastic teacher. University is a place to expand your mind and you never know what you might discover or learn about yourself.

Outside the classroom: I used to play a lot of ultimate and bike all over the city to eat at random places. COVID forced me to switch these up a bit and now I play disc golf and drink a lot of fancy coffee. I love playing games of any kind and have been playing a lot of board games online with friends.

Favourite thing about U of T: I love the diversity of the students at U of T. People from all sorts of different backgrounds and experiences get to study and learn together in one of the most diverse cities in the world. The constant sharing of different experiences always teaches me something new and surprising.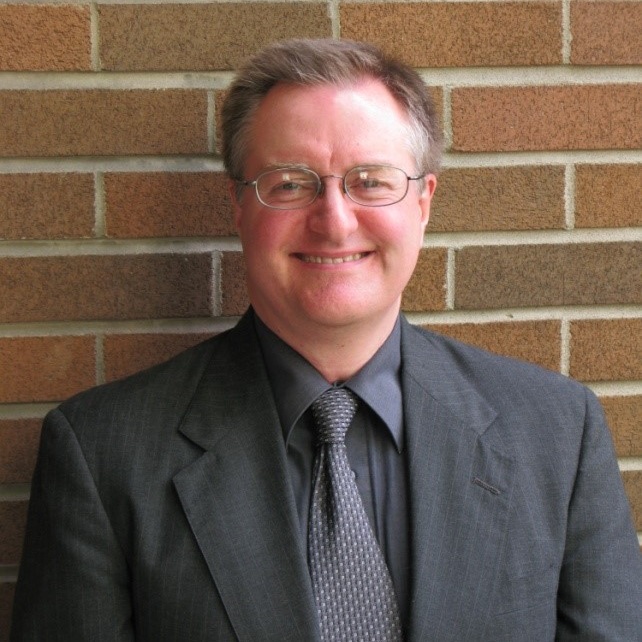 Ron Wilson, Arrive Ready to Study Life Sciences
First, I want to apologize to my Grade 9 biology teacher. I would continually ask him to explain the mitosis diagram he had drawn. After the fifth or sixth time, I could tell by his facial expression that he was genuinely concerned that I was not understanding the material. I confessed that I loved cell biology and really enjoyed the way he presented the material, with pure passion. Ever since, I was a science geek.
Learn more about Professor Wilson

In grad school, I was doing cell biology research when I was offered a teaching assistant position and instantly became hooked on teaching undergrads. In 1999, I joined the Human Biology program at U of T and have been teaching ever since.

Favourite thing about teaching: One of the best experiences about teaching is watching the facial expressions of students. It is fun to see the 'lights-going-on' expression when you teach them new content and they understand it. And to challenge students with new content. I want to push them out of their comfort zone and really build their confidence! Talking with students is also amazing, especially after class with student questions about biology.

What can students expect from your Arrive Ready module? I have several goals for my Arrive Ready module. The first is to introduce students to histology or microscopic anatomy. Histology stands at a crossroad between the various science disciplines, including physiology and biochemistry, and acts as an integrative element between these disciplines. The second goal is to offer students insight into the human body using visual representations (i.e., histology images) to provide them with a visual context or framework to better understanding the complex pathways within the body.

Top tip for new students: Work on two important skills: time management and good study habits. Go see your program advisor early in your academic career. I always advise students to build an amazing life science program by including many lab courses, taking as many senior courses as possible in your favorite field of study and doing a research project course.

Outside the classroom: I enjoy action, adventure and sci-fi movies, computer games (PC only) and VR games. In the real world, I enjoy camping, hiking and biking. I really enjoy biking to work — most of it is by nature trails!

Favourite thing about U of T: The sheer size of the U of T campus. In fact, there are three campuses. The downtown campus has many historical buildings and many famous people have attended this university. My favourite artist, Robert Bateman, is a Victoria College alumnus. The Scarborough campus has many new hiking trails to explore and the Mississauga campus has the Blackwood Art Gallery. Both satellite campuses have amazing looking modern buildings.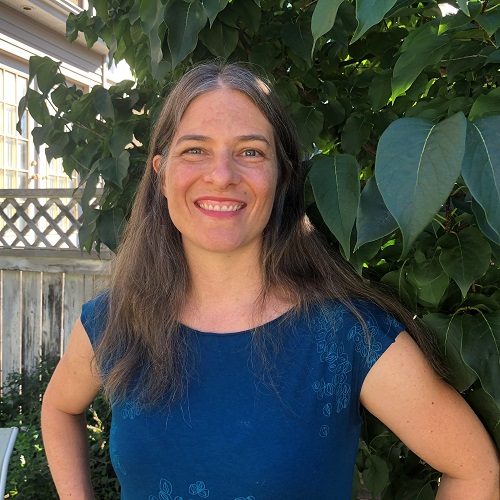 Kristine Quinlan, Arrive Ready to Study Life Sciences (Chemistry)
I have been a faculty member in the Department of Chemistry for over 15 years and I teach the large first-year course for Life Science students, CHM 135 and CHM 136. Over 20,000 students have attended my classes, a number that I find both humbling and inspiring!
Learn more about Professor Quinlan

Favourite thing about teaching: I love teaching incoming first-year students and being part of their transition to learning at the University of Toronto. There is such energy and enthusiasm in the CHM 135 and CHM 136 classes, and I feel honoured to be a part of their first courses here.

In terms of teaching chemistry, my favourite part is making connections to our everyday lives. Chemistry is truly everywhere, and it is fun and rewarding to get a deeper understanding of phenomena we see routinely.

What can students expect from your Arrive Ready module? The Chemistry part of Arrive Ready to Study Life Science is designed to address any gaps in prior knowledge in the high school math and chemistry topics that are essential for the first-year chemistry courses. Having a solid grounding in these ideas will allow you to focus on the new chemistry we will be learning in CHM 135 and CHM 136 and help with the transition to learning chemistry at the university level.

Top tip for new students: Over your undergraduate years, you have the opportunity to grow so much as a person, intellectually, socially, and emotionally, but this requires getting out of your comfort zone. Embrace the opportunities at U of T! Be open to the learning! Find your community on campus!

Outside the classroom: My partner, an evolutionary geneticist, and I have two kids (12 and 15 years old). We enjoy travelling as a family, playing board games, and exploring the diverse and excellent restaurants in Toronto. We are also animal-lovers, and our household includes a dog, two toads, a gecko, and a corn snake. I also spent a few hours every week in the pottery studio, throwing cups, bowls, and teapots. Art, of some form, has been an important part of my life since high school and is important to my wellbeing.

Favourite thing about U of T: Without a doubt, my favourite thing at U of T is the people. I love working with my colleagues, both faculty and staff, to make learning chemistry engaging for students and to introduce incoming students to life at U of T. Teaching has been a passion of mine since graduate school and working with students, in class, during student hours and one-on-one is the highlight of my job. While U of T is a large university, there are wonderful smaller communities on campus.
Sarah Mayes-Tang, Arrive Ready to Study Mathematics
Looking back, I've been teaching in one way or another as long as I could talk, but I didn't consider myself a teacher until quite recently — it was always something that I "just did". I grew up in Chatham-Kent, Ontario and attended the local schools there, often talking with friends about work on my little chalkboard after school or even helping my teacher visit tables around a classroom.
Learn more about Professor Mayes-Tang

I was also fascinated with curriculum: I remember begging my mom to visit City Hall so that we could get an updated version of the curriculum documents when I was in Grade 5 or 6.

While I loved helping others understand math and discover patterns, I did not intend to major in math. Instead, I saw myself in the life sciences. It wasn't until I took a modern algebra course in my first year at Queen's that I saw math could be so much more: a vibrant, alive, and beautiful subject that I could dwell in.

With that, I decided to major in math, but still thought I'd end up in medical school. At the end of my undergraduate degree, I couldn't imagine ending my math education, so I decided to attend graduate school at the University of Michigan. There, I earned a PhD in pure mathematics with a dissertation in the field of computational commutative algebra. Behind this degree, however, there were many teaching experiences that ignited a passion for education. In particular, I saw how problems in education could be just as complex and vibrant as the mathematical problems that I worked with. I decided to combine my loves of education and math into a career in postsecondary mathematics education.

My first job was as a professor at Quest University Canada, an innovative and experimental undergraduate institution. It was built around the question: what if we designed undergraduate education from the ground up, with learning and students' interests at the centre?

There I taught small classes and learned how to innovate and experiment in my teaching. After four years at Quest, I moved to the University of Toronto. My first teaching job at U of T was coordinating MAT135/136, an introductory calculus sequence designed for science and social science majors. As I step away from the coordination position, I will be teaching more upper-year courses and first-year seminars.

Favourite thing about teaching math: Seeing students who previously didn't think that they were "good" at math discover that they can actually do it!

What can students expect from Arrive Ready to Study Mathematics? They can expect it to challenge their ideas of what a typical "math" course is like and what we expect mathematical excellence to be.

Top tip for new students: Make connections. It is tough to put yourself out there, but the more connections that you make — even if they are tenuous at first — the more networks you will have to rely on throughout your time at U of T.

I tell students to introduce themselves to lots of people and don't take rejection personally. You know that if you say "no" to someone it has more to do with what is going on with your life (e.g., you are busy and you don't know if you can take the time to connect or are nervous that they will discover something about you) than the other person. So, assume the same of the other person. Ask another student to study, ask them if they would like to chat on discord, ask if they would like to debrief about a quiz.

Outside the classroom: I love to read and bake. My students often hear what I've been baking each week, and on our podcast to end each week of MAT135/136 last year, my co-coordinator Prof. Galvão-Sousa and I would share what we had been reading. To make my reading and baking more social I am in some baking groups and book clubs.

Favourite thing about U of T: The people! My colleagues are all first-rate and the University is so large that there is always someone who knows something about "the thing" I need to know more about. This includes both faculty and staff, such as the people who are in our student services offices. Our students are incredible — I know that when I talk to any of my students, I will find out something amazing about them.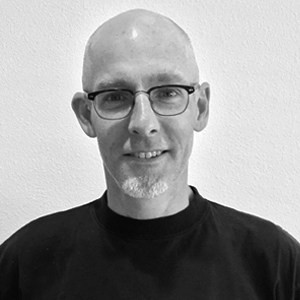 Robert Gazzale, Arrive Ready to Study Rotman Commerce and Arrive Ready to Study Economics
I went to Georgetown University's School of Foreign Service thinking I wanted to be a diplomat. That lasted until about midway through my first semester of microeconomics! A major in International Economics enabled me to integrate my newfound passion for economics into my undergraduate degree.
Learn more about Professor Gazzale

I entered the real world after graduation, but economics kept calling. With a little nudge from my partner, I returned to academia, earning a PhD in Economics from the University of Michigan. Teaching— the last 9 years at U of T — remains the most rewarding component of my professional life. In addition to teaching the principles courses — micro and macro — I also teach intermediate microeconomics and an upper-level elective in behavioural and experimental economics (my research fields).

Favourite thing about teaching: What drew me to economics was its ability to organize and explain the world around me. I get no greater thrill than seeing students have the same reaction. Recently, a student came to office hours to discuss how the developer of the online game she played used its market power to keep certain assets scarce in the online world it created. I admit to knowing little about online gaming (although back in the day I was a regularly amongst the high scores on Ms. Pac-Man at my local pizzeria), but I was thrilled to see the student make the connection between economics and what was important in her life.

What can students expect from your Arrive Ready module? Students can expect an instructor excited by the material he is sharing. He hopes it's infectious.

Top tip for new students: Explore. It will help you identify what you are passionate about, and your studies will be so much less onerous — perhaps even enjoyable — if you love what you are studying. Relatedly, throughout your university career, make sure to take those random "just because it sounds interesting" courses. Sure, in theory you can always take it on Coursera later, but in practice, you probably won't.

Outside the classroom: I have a running problem. I run six days most weeks, often in training for marathons or ultra-marathons where I have to confront what I believe to be my physical and mental limits.

It is also rumoured that I have a coffee problem. I don't see the problem.

Favourite thing about U of T: Toronto. My partner and I have had the pleasure living in many wonderful places. We have the honour to now be able to say "Home is Toronto."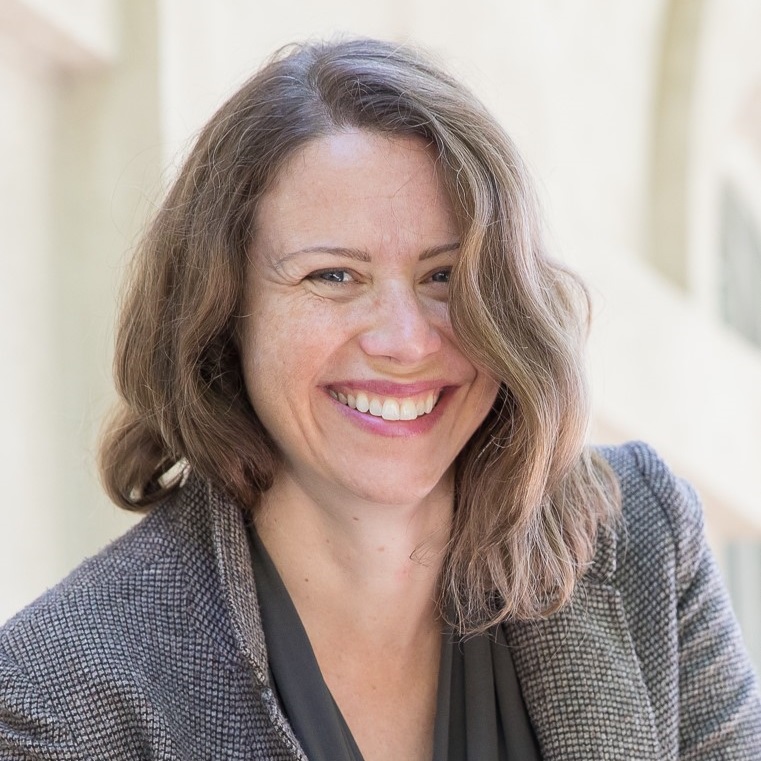 Sarah Wakefield, Arrive Ready to Study Social Sciences
I started teaching in the University of Toronto's Department of Geography and Planning in 2002 – almost twenty years ago! I was trained as a health geographer, and still teach in that area and engage with that academic community. However, my main interest is activism: understanding how individuals and organizations work together to create just, healthy, and sustainable communities; what motivates activist work, what sustains it, and how it can be most effective.
Learn more about Professor Wakefield

Not surprisingly, this leads into all kinds of interesting questions about engagement, inclusion, and justice. My current research explores activism in relation to two topics – food systems and neighbourhood-level community development. In this work, I draw on a range of theoretical perspectives and use a number of different qualitative and quantitative methods to explore my areas of interest. Most of my research involves partnerships with activist groups, community organizations and policy-makers, in order to maximize the usefulness of my work as a tool for social and political change. I teach courses with a wide range of topics, including food systems, medical/health geography, and climate change.

Favourite thing about teaching geography: No discipline is as broad as geography! You can study anything and everything through a geographic lens, and can combine science, social science and humanities approaches to explore your topic.

Top tip for new students: Don't be afraid to get connected. U of T can feel like a giant, impersonal place but it has SO much to offer if you make an effort to get involved and aren't afraid to ask people – including your instructors – how to get the most out of your experience.

Outside of the classroom: I enjoy gardening, habitat restoration, hiking and cycling

Favourite thing about U of T: Exploring the old buildings – there's always something new fabulous space to find! University College, Hart House and Knox College are a few of my favorites. And all the great students of course :)
Erin Vearncombe, Arrive Ready to Write
First and foremost, I'm a U of T alum! I completed my PhD through the Department for the Study of Religion and the Anne Tanenbaum Centre for Jewish Studies. The study of religion spans many different academic disciplines from anthropology to psychology (one of the things that makes studying religion so interesting!).
Learn more about Professor Vearncombe

My particular focus is more historical: I'm interested in the people who belonged to what we might call "Jesus movements" in the first two centuries of the common era, before "Christianity" came into being.

I've been teaching at U of T for two years now. Before joining the U of T faculty, I taught at Princeton University for five years. While at Princeton, I taught seminars on academic writing, seminars in religion, and a general Humanities course called "Ways of Knowing." I've worked with a lot of different Arts & Science courses while at U of T in the area of academic writing: I support instructors and TAs with assignment design, writing activities, and writing resources so that undergraduate writers have more opportunities to practice and develop their skills. I also teach for the Department for the Study of Religion. Next year, I'm teaching RLG307: Museums and Material Religion, which examines all of the interesting ways in which we interact with sacred things and how museums can change and shape these interactions.

Favourite thing about teaching: Teaching courses in the academic study of religion is unique because we all bring such personal and powerful experiences to our studies. Our personal experience plays a really important role in our study. I think it's always important to be able to connect what we're studying to our own lives and experiences; with religion, this connection is really a given. I also love how the study of religion includes so many different disciplines and approaches. Colleagues introduce me to ways of asking questions or powerful thinkers I would not encounter if I just stayed within my own particular historical approach.

What can students expect from your Arrive Ready module? I have two main goals for Arrive Ready to Write. My first goal is for everyone who participates to feel more confident about writing at university. Writing is something that tends to cause us a lot of anxiety, but it doesn't have to! I have all kinds of tips and strategies we can use to help develop our writing skills. Writing is a skill like any other, and just takes practice, and support.

My second goal for Arrive Ready to Write is belonging. Writing is a skill, and it's a process. As writers, we all need readers to help us continue the process. After completing Arrive Ready to Write, we will have a supportive community of academic writers all around us — and including us, because we're all writers — and we'll have connections to resources that will keep us on track for academic success. We will finish Arrive Ready to Write confident in our place and in our growing community at U of T.

Top tip for new students: My top tip for new U of T students is definitely to connect to the incredible and wide-ranging resources the university has to offer. University is tough — it should be! We're stepping outside of our comfort zones and pushing ourselves to consider new ideas and perspectives — but it shouldn't be lonely. Success at university involves making our best use of resources. For me, when I was an undergraduate, I went to my Writing Centre all the time. I didn't know what to expect from my university writing assignments, which were all so different from the kinds of writing I'd done in high school. Regular visits to my Writing Centre helped me to figure out what university writing expectations were and got me on the right path to meeting these expectations. Seeking out support is key to success!

Outside the classroom: I like to be outdoors as much as possible — on or in a lake if possible, and always with my amazing dog Pax. My favourite hobby is wildlife photography, especially bird photography. I can stand completely still for hours watching a warbler flit between leaves and branches in order to capture that perfect shot — the sun hitting its golden throat as it opens its beak in song. A wood thrush has appeared in my backyard a few times so far this year — a new bird sighting for me — and I'd love to get a photo of the beautiful creature. Pax isn't so thrilled about the sitting still for hours watching birds; he likes having his photograph taken, though. As I learn new photography techniques, Pax is always my test subject. He gets lots of treats afterwards.

During COVID, I found comfort in arts and crafts activities, and I turned my love of birds into a new hobby: needle felting. Needle felting involves poking wool roving with a special needle, which gradually allows you to shape the wool — in my case, into birds! I think my Belted Kingfisher turned out particularly well. It's definitely a work in progress.

Favourite thing about U of T: The incredible students who make up the U of T community! I learn so much from working with U of T's undergraduates. I'm also really thankful for the amazing Arrive Ready team I get to work with this year. U of T is a big place, and I felt a little lost when I first started working here. The Arrive Ready team is amazing — supportive, creative, brilliant, kind.