Tables in the Sidney Smith Hall lobby can be booked to share information and initiatives with the university community. Students, staff and faculty members affiliated with the following groups can book tables:
Student unions
Arts & Science course unions
U of T departments and academic units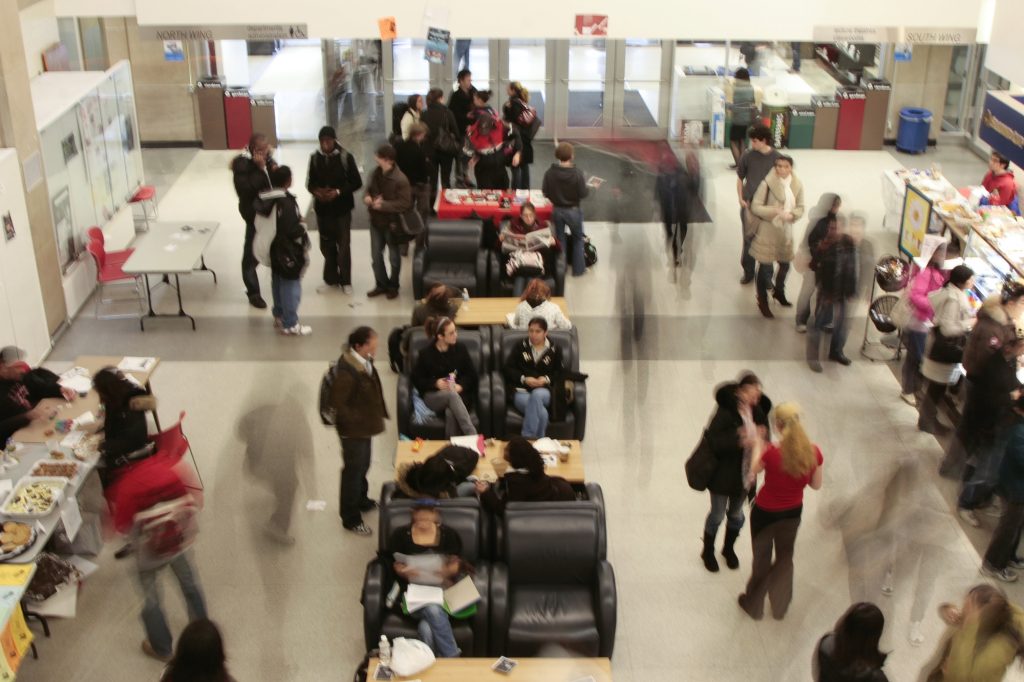 Sidney Smith Hall Lobby Table Booking Guidelines
Booking priority is given to the Arts & Science Student Union (ASSU), Arts & Science course unions, and Arts & Science affiliated groups.
Tables can be booked Monday through Friday, either from 10:30 am – 1:30 pm or 2:00 pm – 5:00 pm. Booking requests must be submitted with a minimum of one week's notice of the requested date.
Each group is allowed a maximum of two table lobby bookings per term.
Guests are provided with one table (60″ by 30″) and two chairs.
A maximum of three U of T students/staff can staff a table at any one time.
Guests are permitted one large banner or pull-up sign at their table. Posters and signs may not be attached to building's walls and doors.
Amplification devices are not permitted.
Groups may not sponsor, host, or book lobby tables on behalf of other groups.
All groups must abide by the SSC Conditions of Use Agreement, Code of Student Conduct and Policy on Temporary use of Space.
Groups that plan to sell or give away food, must also complete Food Services' Bake Sales form and receive approval to book a lobby table.
Click here to complete Sidney Smith Hall Lobby Table booking requests. Booking requests will be processed within 2 business days.
If you have any questions about lobby bookings, email sidneysmithlobby@utoronto.ca.