Due to the ongoing pandemic conditions around the world, the University of Toronto has extended the suspension of all outbound U of T student activities outside of Canada to December 31, 2021. International opportunities to study abroad on or after January 1, 2022 are scheduled to continue at this time. We are actively monitoring the situation and will advise of changes as soon as we are able. For regular updates, you can visit the VP Students COVID-19 FAQ page.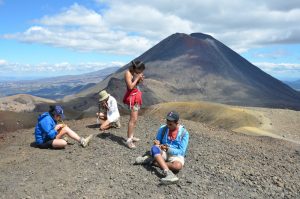 Interested in other cultures? Want to explore another part of the world? Expanding your horizons and knowledge of the global landscape is valuable at any time in your life.
An international opportunity can help you in your studies and position you for success after graduation. Several programs are available.
Studying abroad is a great way to broaden your skills and expand your horizons — plus it's a great networking and social experience. Whether you want to spend a week, a term, a summer or a year, or even create your own academic adventure, there's something for you. And, you can potentially receive financial support.
The CIE offers exchange programs and funding for these programs for students wishing to study abroad, or international students who are interested in studying in Canada.
Arts & Science coursework and research that can be completed internationally
Arts & Science internship opportunities (the Queen Elizabeth II Diamond Jubilee Scholarship gives you the opportunity to gain valuable work experience with a $7000 towards a 90-day internship)
Funding Opportunities for Arts & Science graduate students
Learn more about the many ways you can Internationalize Your Degree.
Photo credit: Russell Pysklywec