In my program I've had the opportunity to be involved in community-based fieldwork. It's been such a valuable experience for me.
Heeho, Double major in Political Science and Urban Studies with a minor in Anthropology
I fell in love with my program in the first week. I started to question, analyze and critique what I read, heard, or encountered. The way I saw the world started to change…
Madeline, Double major in Psychology, and Women & Gender Studies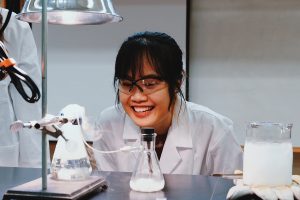 In first year, the diversity of opportunities meant I could explore my interests. When it came time to pick my program, I listened to my heart.
Melissa, Double major in Pharmacology and Molecular Genetics and Microbiology, minor in Education and Society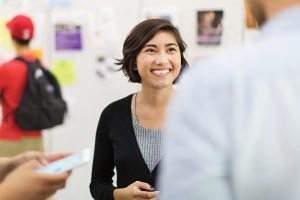 My program afforded me the opportunity to intern at the U.S. Consulate General Toronto in the summer after my first year. I got to conduct research and prepare briefing documents on diverse policy issues. It was a life-changing experience, meeting with diplomats and well-respected professionals who are now incredible mentors.
Janessa, Double major in Peace, Conflict and Justice Studies, and Diaspora and Transnational Studies